Light Bulbs Golf Ball 25W ES27 White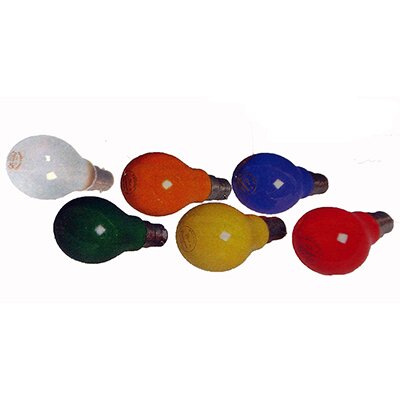 Brand: Generic Product
Product Code: 25LBGBWE27
Immediate availability

Quantity Discount available

25W Light Bulbs Golf Ball E27 White
25W Light Bulbs internally coated for a smooth light diffusion
These White Lights Bulbs Golf Ball are internally coated to give a smooth light diffusion and the paint will not crack at high temperature like those externally painted. These can be used with Festoon Lights or they can be installed to any lamp holder with ES 27 fittings to create sensational decorations with style and transform any indoor or outdoor space into a suggestive atmosphere.
Instructions - How to use Light Bulbs Golf Ball E27:
E27 Light Bulbs Golf Ball can be installed to any ES lamp holder with a big screwing fittings. Simply screw the light bulb all the way to ensure a firm connection with he lamp holder and ensure that it does not get in contact with any part of the lampshade. Be aware not to touch the hot light bulb when is on.

25W Light Bulbs Golf Ball ES 27 White - Pack of 1
Light Bulb: Golf Ball ES 27

Power: 25 Watt

Colour: White internally coated

Voltage: 230v domestic

Light Bulb size: 4 D x 7 H cm (1.5 x 3 Inch)

Pack size: 4.5 W x 4.5 L x 7.5 H cm (1.8 x 1.8 x 3 Inch)

Pack Gross Weight: ± 0.04 Kg

Product Code: 25LBGBES27W