Battery Powered LED Hanging Lanterns Fabric 30 cm / 12 Inch
Chinese Hanging Lanterns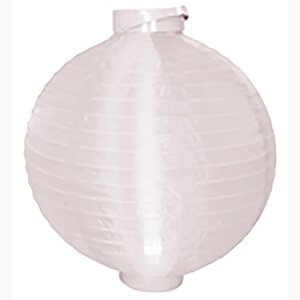 Brand: Night Sky Lanterns®
Product Code: LEDFHL30
This product is unavailable.

Quantity Discount available

LED Hanging Lanterns Fabric 30 cm - 12 Inch
Ideal to light up dark corners
These LED lanterns are perfect to illuminate a dark corner when the electricity is not available.
LED Hanging Lanterns consist of round fabric lanterns equipped with 12 LED lights powered by 3 AA batteries (not included).
The 12 LED lights give an intensive light which can light up path, gazebo or simply to bring a suggestive atmosphere to indoor and outdoor spaces.
Not to be confused with poor quality hanging lanterns sold on other platforms. These high-quality lanterns are made with nylon, which increases their lifetime and durability, even when they are used outdoor. On the other hand, LED lanterns made with fabric give a gloss look and they are ideal for permanent installation outdoor and indoor events.
Featured in many movies and TV series, they are becoming very popular to decorate any party or simply to give a sense of fun to outdoor gatherings, which give a thrilling festal glow to the event. LED lanterns are available in 5 colours to create a magical atmosphere. They are also suitable for corporate events and they can be personalised with a print of company logo or custom made to give a unique style to the decoration.
Colours: Blue - Fuchsia - Green - White - Yellow
Sizes: 30 cm (12 Inch)
Click on the picture or the product title to view additional information and photos of each LED Hanging Lanterns Fabric
Instructions - How to assemble/use LED Hanging Lanterns

Each LED Hanging Lanterns is individually flat packed in a plastic bag. Take out the folded LED Lantern and you will notice that the lantern drops down in to a round shape due to gravity. The lanterns have a plastic box at the top with the handle and at the bottom of the lanterns there is a box to hold the batteries. Simply place 3 x AA batteries and use the switch to turn on/off the LED lights.
A manual instruction is provided with each lantern.
LED Hanging Lanterns Fabric Hanging Lanterns 30 cm – 12 Inches - Pack of 1
Hanging Lantern: LED
Materials: Nylon, Metal Wire, Plastic
Fabric Colour: Blue - Fuchsia - Green - White - Yellow
Size flat packed: 30 W x 30 L x 8 H cm
Size unfolded: 12 Inch - 30 cm W x 15 Inch - 38 cm H
Pack Gross Weight: ± 350 grams
Brand: Night Sky Lanterns®
Product Code: LEDFHL30