110V Festoon Lights White 22m 72ft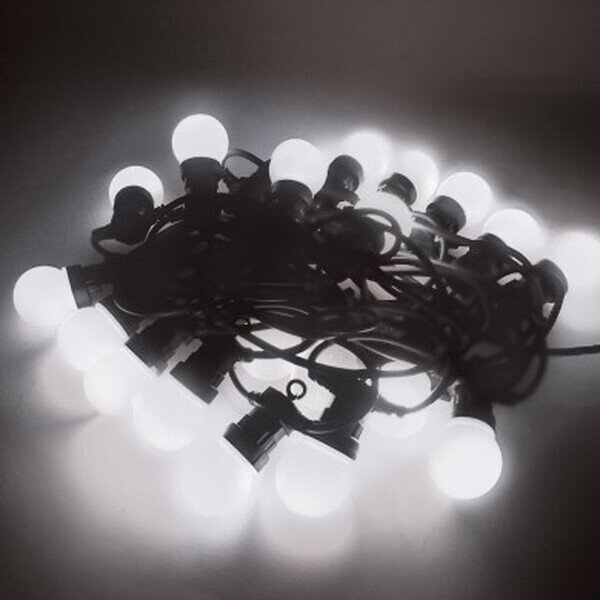 Brand: Generic Product
Product Code: 15FLLEDW
Immediate availability

Quantity Discount available
Festoon kits to light up building sites
110v Festoon Lights are ideal for building sites to light up scaffolding fencing and other building structures. Each string has 10 white LED lamps.
Instructions - How to use Festoon Lights:
LED Festoon lights are pre-assembled and the lamps are installed by casting fixed at regular space. Each pack includes the cable with 10 built-in lamp bulbs.
When installing the festoon lights, we recommend to firmly fix it to a solid structure. If this is not possible, it is preferable to use a
catenary wire
, ideal for adding support and secure tension to the festoon lights, avoiding to damage the cable by pulling it too much.
110V Festoon Lights White 22m 72ft
Cable Length: 22 m - 72 ft
IP Rating: IP44

Rated Voltage/Volt: 110V - AC 50HZ

Lumen Output: 3500lm per lamp

Light bulbs: 10 x LED Lamps

Light colour: White

Lamp Spacing: 2m - 6.5ft
Pack size: 30 W x 19 L x 18 H cm (12 x 7.5 x 7 Inch)

Pack Gross Weight: ± 1.8 Kg

Product Code: 110VLEDFLW22