Crystal Tealight Holder 60mm
Wax Tea Lights Candles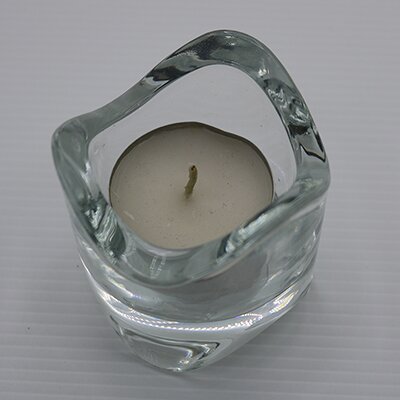 Brand: Generic Product
Product Code: 1CTLH60
Immediate availability

Quantity Discount available
Crystal Tealight Holder 60mm
Crystal Tealight Holder for any special event or for a romantic wedding and birthday party.
Tealight Holders are ideal to give a touch of style to any party, wedding or romantic night.
Instructions - How to use Tea-Light Holders
Place the tealight inside the glass holder. Lift the wick of the tealight upright and safely lit the wick with matches or candle lighting tapers.
No suitable for children under the age of 12 years old
Keep away from children and pets - fire hazard
Do not use flammable clothes while lighting the candle
Keep away from flammable materials, like curtains, sofa, TV
Avoid drafts from opened window or door
Do not expose to heat sources, sun and radiators
Store in dry and cool place at temperature below 30 degree Celsius
Do not leave the candle unattended while burning
Crystal Tealight Holder 60mm - Pack of 1
Size:
D
6 x H 6 cm (2.5 x 2.5 Inch)
Pack size:
6 D x 6 H cm (2.5 x 2.5 Inch)
Pack Gross Weight: ± 0.20 Kg